About Me
Hello! I was born in Madison, Wisconsin and moved to the State of Maryland when I was 10-month old. I attended Hammond Elementary and Middle School and is now enrolled at Atholton High School, Howard County, Maryland.
Academics
Straight A student
Interested in mathematics, science, computer and engineering
Full score on the SAT Math and SAT II Math exams
Competed in Maryland Mathcounts and National AIME
Enjoying reading and writing, received a "Future Author" award in 5th grade
Play first singles in high school tennis team
Enjoyed robotics and competed in First Lego League as a captain of middle school team
Hobbies & Extracurriculars
Started playing tennis at 6, now teaching kids in the community
Learned other sports like horsing, basketball, swimming, soccer, fencing, table tennis, etc.
Played violin at the White House 2015 Holiday Open House Talent Show (invited by the First Lady Michelle Obama) and in the Baltimore Symphony Youth Orchestra (first chair, first violin)
Did drawing, violin and ballet for many years, competed in the Federal Duck Stamp Drawing Competition (2nd place)
Participated in many public speaking and storytelling competitions (Finalist)
Honors & Competitions
work Experience
Tennis coach: group and private lessons, summer camp, 2020, 2021, 2022, ongoing
Waitress: Kloby's Smokehouse, Laurel, MD: 2021
Volunteer: ThanksUSA Tennis Corps, Teaching Assistant for elementary school students, etc.
Atholton High School tennis team
Atholton Hight School tennis team
At Junior Tennis Champions Center (JTCC), College Park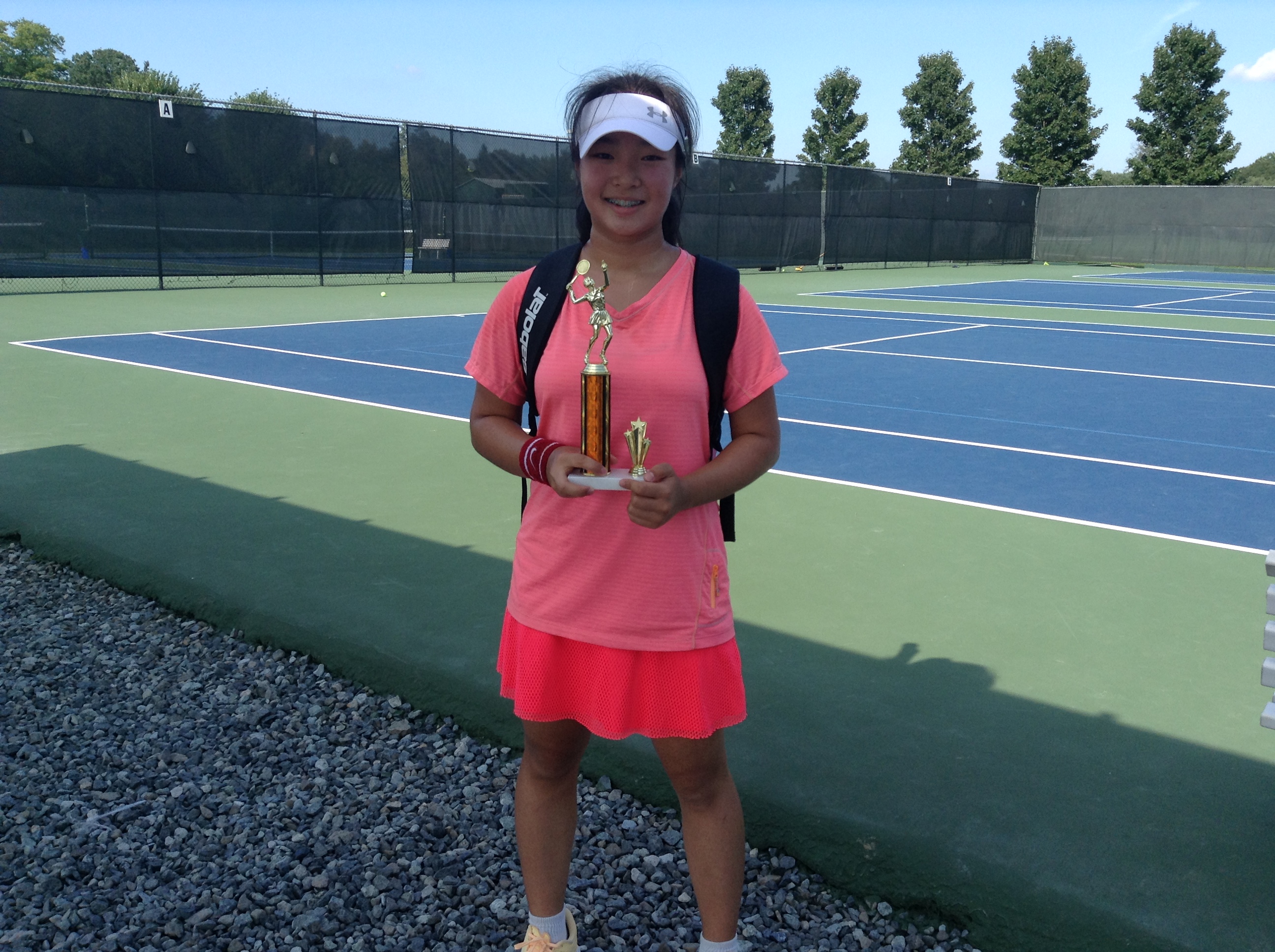 USTA tournament
Schedule My Tennis Class
Please press (and hold if using mobile devices) a time grid

until you see the schedule form. Click
for different weeks.
Contact
Please leave me a message.